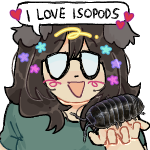 hi I'm casiopea and I love isopods and virtual pets/adoptables, so I drew some little isopods you can display on your page! here is my collection of adoptable isopods!!! I tried to model them after my favorite genus of isopod: porcellionides. so I'm calling these guys porcellionides casiopea hehehe.
these guys were supposed to go on my old site's isopod shrine as little isopod adoptables you could put on your page, but I never ended up doing that because I completely deleted my site whoops. anyway, I'm displaying them here!
how to display them on your site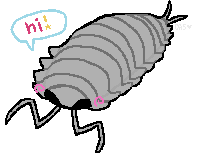 just copy + paste this code to display your isopod on your site!